Call Woody's Taxis NOW ON: 01289 547009
Berwick upon Tweed Taxi Services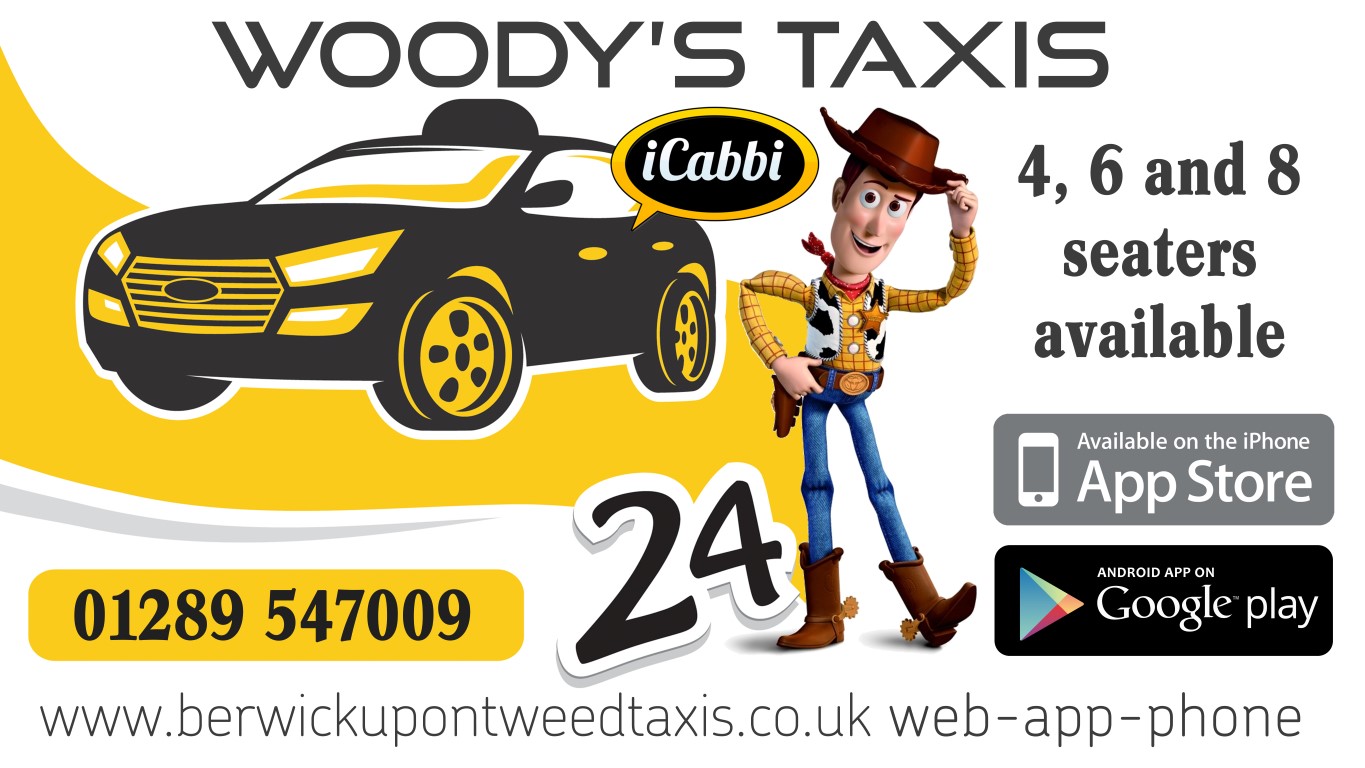 Woody's Taxis – First class taxi services in Berwick upon Tweed, Northumberland.  Based in Berwick upon Tweed, Northumberland, this gives us a perfect location for taxi services to Newcastle, Edinburgh and further afield.
As we care greatly about the environment, service and costs we aim to use smaller more economical engines in our vehicles, this allows our vehicles to be more fuel efficient and because we save money, we pass the savings on to you, our customers.
This is why you will struggle to find a better priced taxi operator in our area.  All our cabs have both first aid kits and fire extinguishers in the event of any issue that may arise, this gives all customers piece of mind when travelling with a 1st class company.
 berwick upon tweed taxi services – berwick taxi – newcastle airport taxi services – edinburgh aiport taxi services – berwick taxi – taxi in berwick upon tweed – school taxi services berwick – northumberland taxi services – edinburgh night out – newcastle night out – taxi run – berwick night out – 6 seater taxis – wheelchair access taxi
We provide Taxi Services to the following:
Newcastle Airport
Edinburgh Aiport
Glasgow Airport
Prestwick Aiport
Leeds Airport
Manchester Aiport
Domestic Taxi Services
Berwick upon Tweed Taxi Services
Eyemouth Taxi Services
Alnwick Taxi Services
School Run Taxi Services
Shopping Trip Taxi
Sightseeing Trips
Our Cars Can Take You to and Collect From:
Haggerston Castle Holiday Park
Berwick Holiday Centre
Alnwick Castle
Holy Island (Lindisfarne)
Edinburgh City Centre
Newcastle Shopping